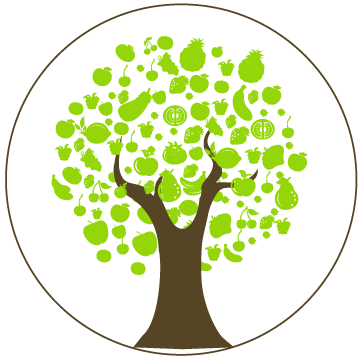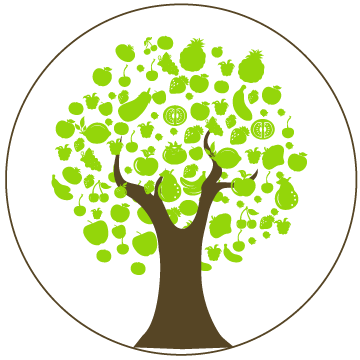 UPDATE: Position Filled
Seeking a Community Forestry Member!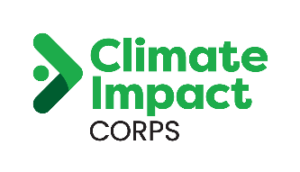 Join the global fight for a healthy climate as a Community Forestry Member with Climate Impact Corps (an AmeriCorps partner)!
Project Food Forest is looking for people to give their time and talent to help our community mitigate and prepare for climate change.
As part of the Community Forestry Initiative, you'll work towards preserving and increasing Minnesota's tree canopy. From tree planting to outreach and education, Community Forestry Members create a positive impact on our planet and the well-being of Minnesota communities.
Community Forestry Members may choose to serve full-time (40 hours/week) or part-time (25 hours/week), and there are opportunities to begin service in August, October or January.
Perks as a Member
Receive a stipend every two weeks (equivalent to $15/hr)
Earn up to $6,495 for tuition or student loans.
Qualify for free individual health insurance (full-time) and child care assistance (based on family size and income)..
Apply online today, to begin serving in August.  Community Forestry Member – Project Food Forest in Luverne, Minnesota | Careers at Project Food Forest (icims.com)
You can also learn more at ampact.us/community-forestry. Questions? Contact  join@ampact.us or call 866.859.2825.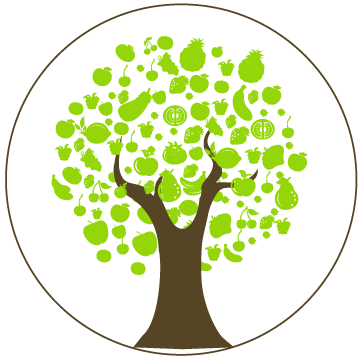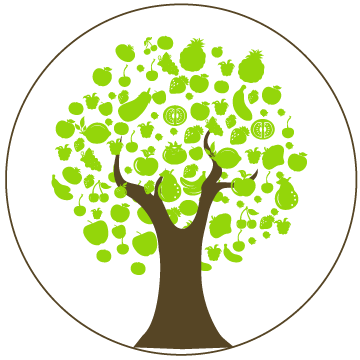 Love to Grow Expo in person and virtual event!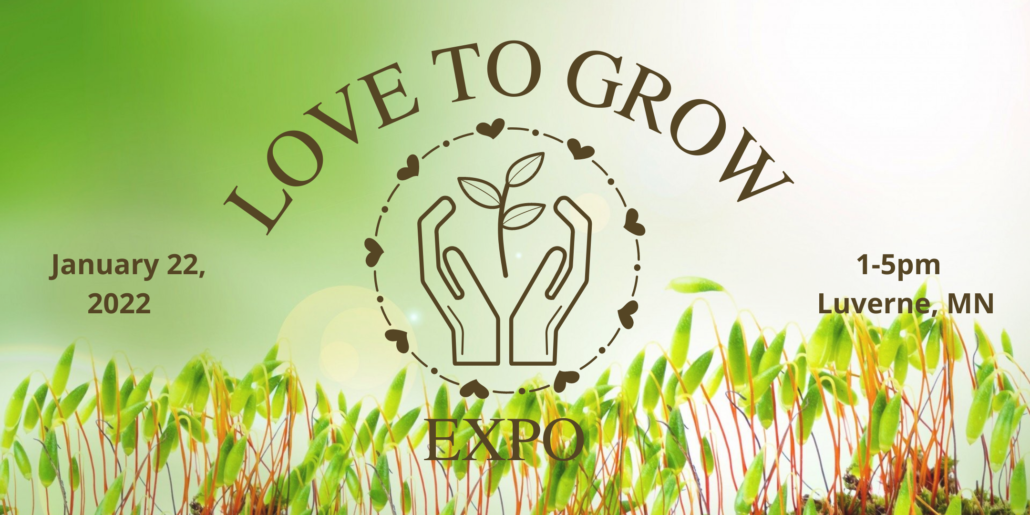 Think spring! Come celebrate with area leaders in vegetable, edible perennial, and native gardening.
Speakers, educational and vendor booths, specialty brews and teas, gourmet appetizers.
Saturday, January 22nd, 1-5pm, Take 16 Brewery Events, Luverne, MN
An educational fundraiser for Project Food Forest.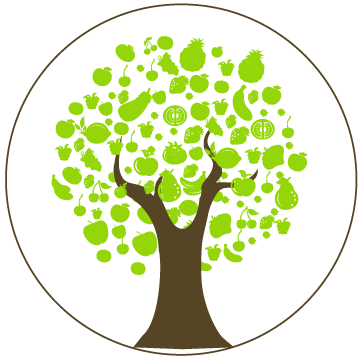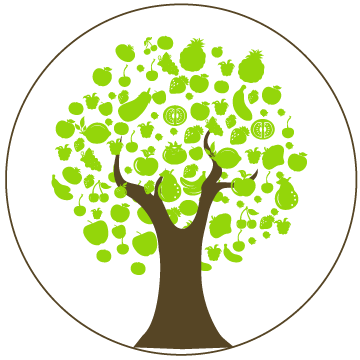 New web page for our demonstration and education Site, Prairie Ally!
In addition to Project Food Forest's work partnering with other public and private projects, we operate a demonstration site in Luverne, MN.
Prairie Ally Outdoor Center provides education, recreation, food, and habitat through an alliance of restored prairie, wetlands, food forest, and annual gardens.  The site is intended to be inclusive and community driven. 
The food forest is open to the public daily, dawn to dusk, for anyone to explore and harvest on their own. Guided tours of the entire 5 acre property are offered Thursdays at 6pm June-August or can be scheduled by contacting us at info@projectfoodforest.org or 605-951-0227.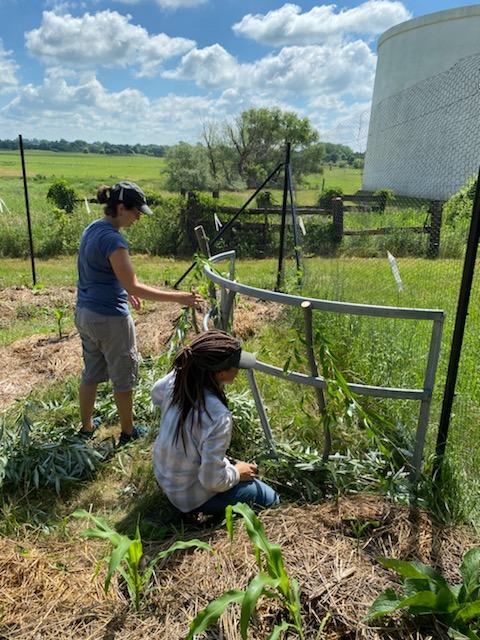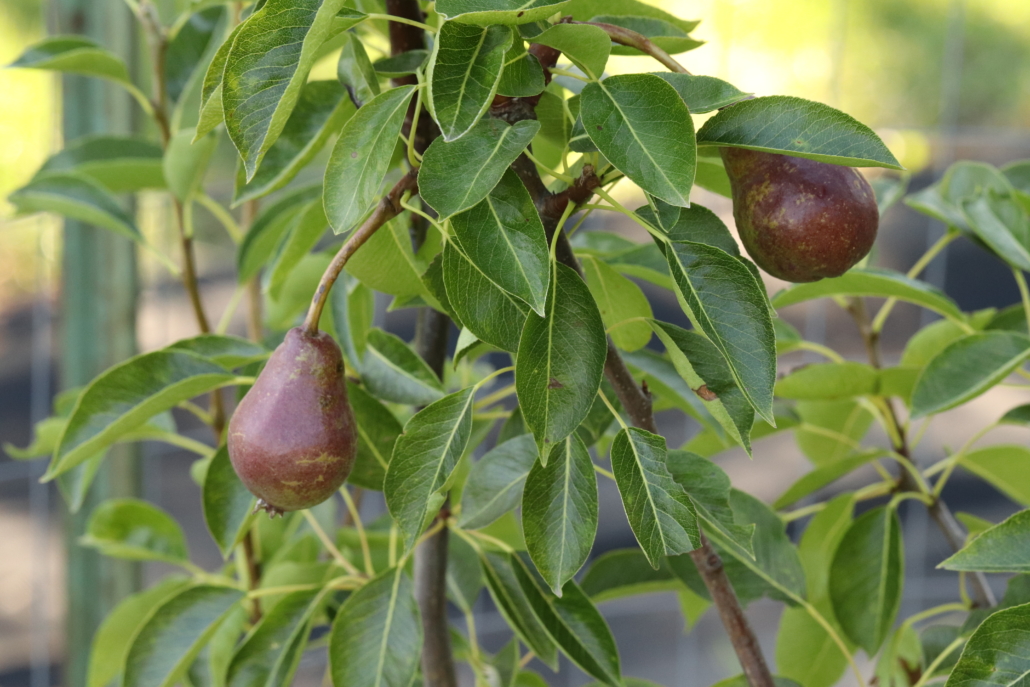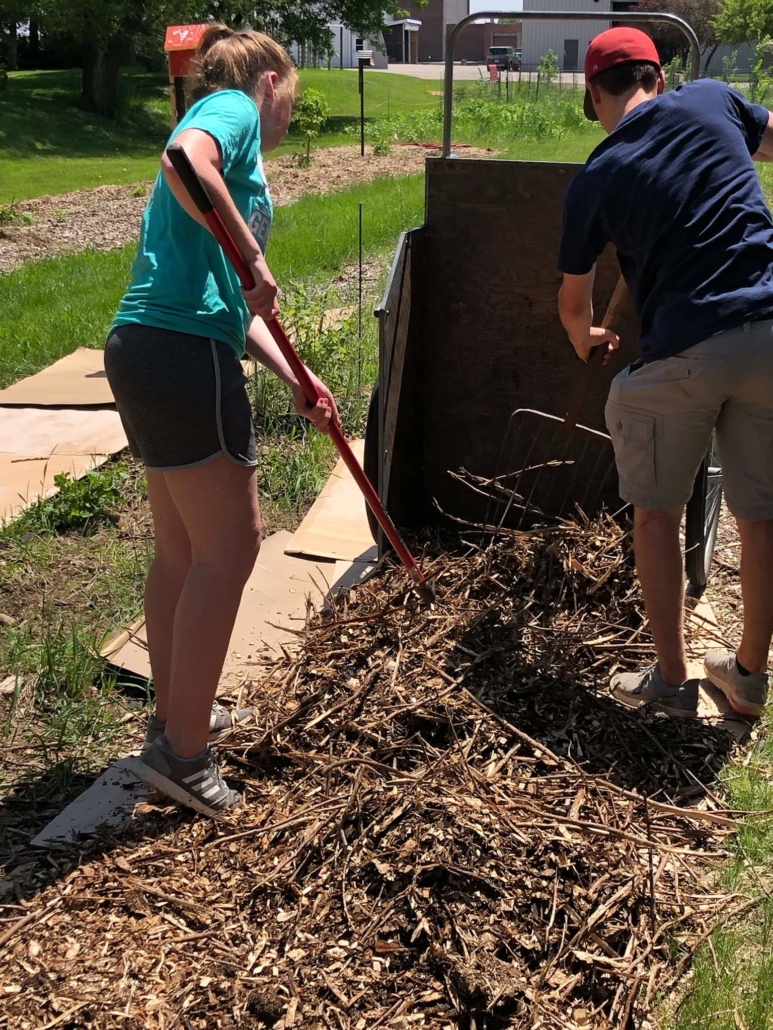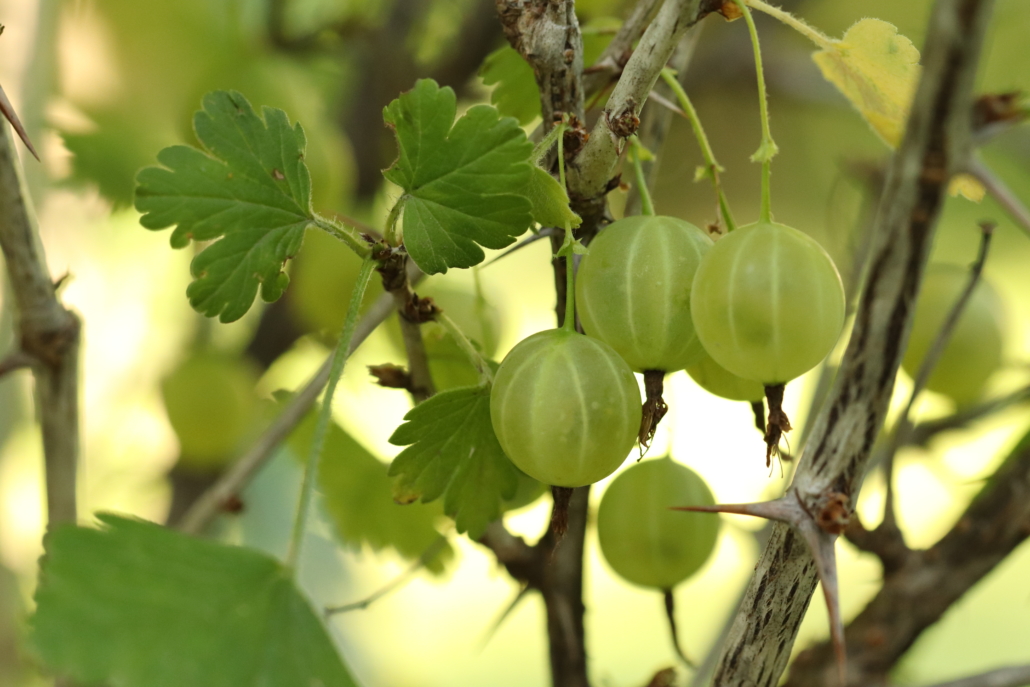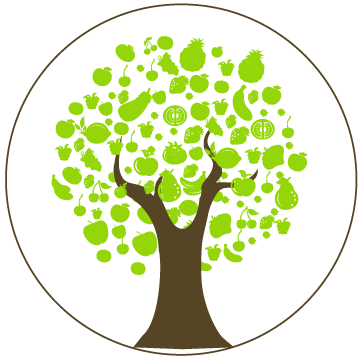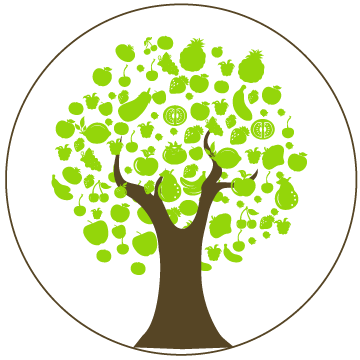 We are helping two new sites install food forests this 2021!
This year is a busy one! We are so happy to announce that two more wonderful hosts are installing food forests on their properties that they will be sharing opportunities to engage with to different degrees.  Beyond these two sites, we have consulted with MANY more throughout the region this year who are installing or considering edible landscaping!
Inver Grove Heights, MN
Private property owners are installing all kinds of wonderful healing features on their property in central Minnesota. One of them is a food forest. The location is currently being kept private.
This food forest will be installed in two main phases and will focus on healing for its visitors while also providing food and wildlife habitat. It will feature 46 fruit trees, 103 fruiting and flowering shrubs and over 100 different species of herbaceous plants. Here's what it will look like.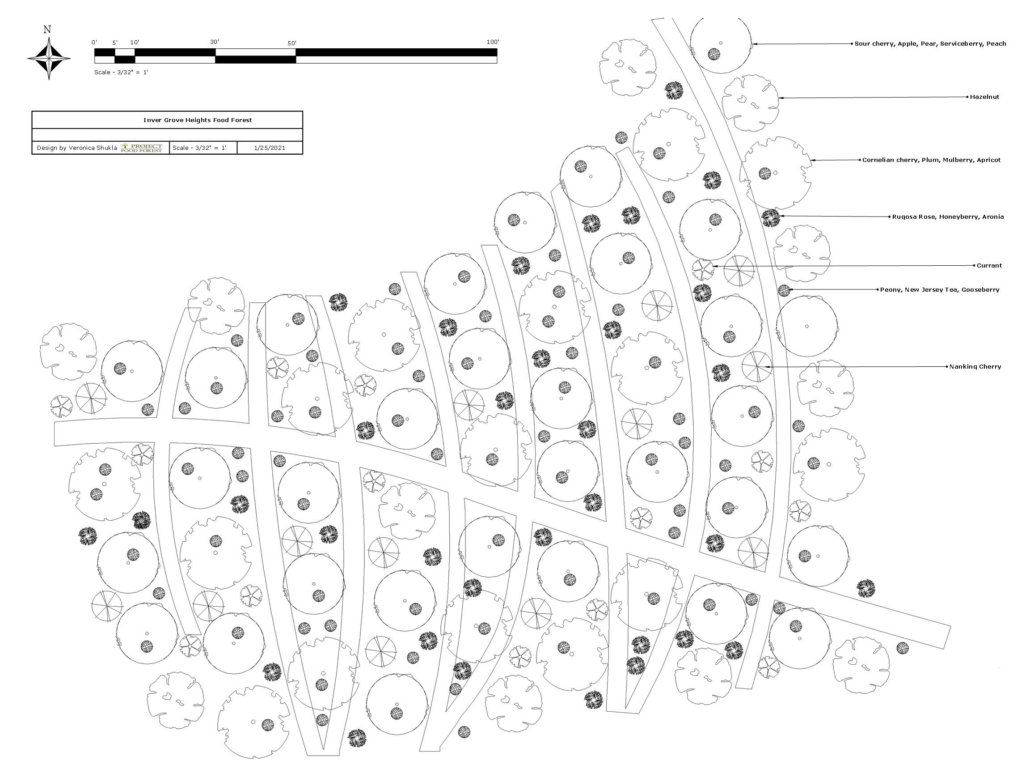 Jasper, MN
Elicia Kortus and the board at Reclaim Community are installing the first stage of a food forest on the property of the old school in Jasper, MN, which this group tirelessly saved from demolition. The food forest is one of many exciting plans this group has in store for this property. You can read more about their work on their website.
This food forest will be installed over two years and will include 22 fruit trees, 118 fruiting shrubs, and around 75 species of herbaceous plants. They hope to add more in later years including more permaculture and community gardens. Here's a look at the design.