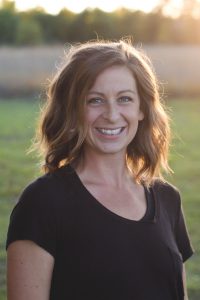 Veronica Shukla
Chairperson, Founder
BS in Business Management and Accounting from Buena Vista University; Permaculture Design Certificate from Whole Systems Design
Project Food Forest is my dream, my baby. After a few years of studying sustainability and permaculture, I couldn't stop picturing food forests everywhere I turned. Finally, I decided imaginary food forests weren't doing anything. If I wanted to make a difference, I needed to get to work. So I did.
My dream is paradoxically simple and complex. I want to fill Sioux Falls with as many edible plants as possible. I want to construct complex ecosystems throughout the city. I want to reduce our reliance on unsustainable agriculture. I want to reconnect people with nature. As simple as designing and planting edible ecosystems sounds, the affects on our community could be profound. It's a holistic approach to tackling many of the problems we are facing today, making the outcome complex. Fortunately, others have joined me in my journey, and my dream is now their dream. Together, we're going to do amazing things.
Project Food Forest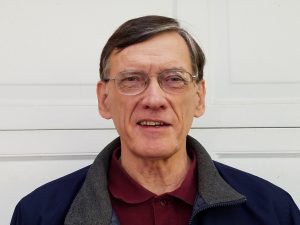 Boyd McPeek
Board Member, At Large
Boyd McPeek
Board Member at Large
BS in Mechanical Engineering, SD School of Mines & Technology;
Certificate in Risk Management, Insurance Institute of America;
Certified Safety Manager, National Safety Management Society
I am retired from a career that included stints as a loss control consultant, safety director and business process analyst. Now that I have time to do more things I wanted to get involved with projects that support sustainable and chemical free communities. Project Food Forest is one of those projects. Our goals are to make food available in communities using sustainable and safe growing methods. I hope to use my 43 years in the business world, 25 years of chemical free gardening and my family farm upbringing to help Project Food Forest achieve it's goals.
Project Food Forest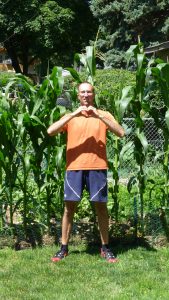 Chris Wittrock
Board Member, Volunteer Relations
Chris Wittrock
Board Member at Large
Growing Growers Kansas City Farm Apprenticeship
10 years ago I learned my wife had Polycystic Ovary Syndrome (PCOS) so I started doing some research. There are many symptoms related to PCOS which deal with food and the chemicals modern day growing techniques use. This started me on a journey of food and agricultural discovery which I am still on to this day.
In 2012 I was a farm apprentice on a 5 acre certified organic production farm in Lawrence, KS. There I learned first hand the amount of hard work and labor of love these farmers put into growing the food that you eat. I also came away with an appreciation of the organic methods used to raise good, clean and healthy food that was not tainted with chemicals.
One of the problems with our modern food culture is that real wholesome food costs more that highly processed foodstuffs that many people eat today. I believe that Project Food Forest is a way to help change that by putting clean, delicious and nutritious food into the hands of everyone, especially those who have a challenge affording such quality fare. I would love to see all people have access to this type of food, learn where it comes from and rediscover the rich taste of fruits and vegetables picked in season. I am a big advocate against food waste and would love to see all food which is not harvested by the end of the season gleaned and given to food ministries/banks in the local Sioux Falls area.
It is also my desire to see a return to growing food that does not harm people or the environment in which we live. People often talk about the environment like it is something somewhere else, not right where they are when they walk out their front door. We must return to sustainable ways of agriculture, for we are only stewards of this planet, here for a short time, and we need to preserve it for many generations to come. I am confident that Project Food Forest will help achieve this objective.
Project Food Forest
Michael Huber – Board Member, At Large
Abigail Breit – Secretary
Beth Jensen – Board Member, At Large
Project Food Forest
info@projectfoodforest.org
605-951-0227